The team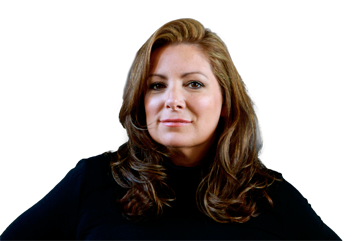 Michelle Henderson - President/CEO
On-Camera Commercial/Celebrity Multi-Media Brand Marketing Agent Michelle was born in and spent the first four years of her life in Naestved and Copenhagen, Denmark before moving with her family to California.

She began her career in Los Angeles in the entertainment industry at the age of 16 with an internship at Quincy Jones Productions. Michelle spent the next 3 years learning the ins and outs of the music industry, television production, and film development. An industry veteran at the age of 19, Michelle shifted gears and went into development and operations at Movietime, the network which became E! Entertainment. During this period Michelle continued her education while continuing to work full time. Looking to expand her knowledge of the industry, Michelle went to work on the Warner Bros. physical lot, working with Joel Silver Productions and on shows such as ER.

After that Michelle joined LA Talent/LA Models in the On-Camera Commercial department. Six months later she was an agent and the next 5 years brought both she and the company much success. While at LA TALENT Michelle personally represented such talent as Eva Mendes, Josh Duhamel, and many more including supermodels such as Ester Canadas. Michelle also spent a few years working at boutique commercial agency NTA where she learned the art of working with fewer clients and building an agency.

Building upon her success, she moved to Warning Models, becoming the department head of the On-Camera Commercial division where she represented talent such as Eva Longoria, Paris Hilton, Josh Holloway, Malia Jones and Colin Egglesfield.

Two years later, she came to realize the next step in her career was to create an elite, exclusive, powerhouse talent agency where clients were exposed to only the best talent and talent were treated as equals. A leap of faith and much hard work soon led to the creation of HRI Talent. Within a few short years HRi Talent had become one of the most successful and respected Talent agencies in Los Angeles - incorporating Commercial, Theatrical, Print, Youth, New Media, Unscripted Reality, Brand Marketing and Celebrity divisions. Some of Michelle's larger campaigns include Dior, Gatorade, Mcdonalds, Apple, Target, Carl's Jr., Chevy, Magnum Ice Cream, Pantene, Wells Fargo, Restasis and Moen just to name a few.

Michelle has a wonderful husband and three beautiful children.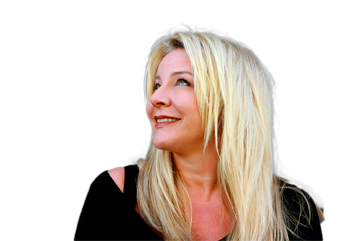 Tanya Kleckner - Director Theatrical
Tanya joined HRi Talent in early 2008 but her story and career started much earlier.

Hails from Cambridge, England. Having a well-known and prominent musician as a father, she grew up around many famed and celebrated artists. Her father's work with Jimi Hendrix, The Beatles, Shirley Bassey, Nina Simone, Billy Holiday, etc. inspired Tanya to pursue music. The power packed combination of her ability to play many different instruments, hands on music industry knowledge and college degree in Music, earned her a position as a sound engineer. Tanya worked in many British Studios with amazing artists and legends including Led Zepplin, Tina Turner and The Who.

Later, Tanya decided she wanted to explore other branches of entertainment and leapt at the opportunity to work at the BBC. She successfully worked as a producer of Children's TV Shows but still felt that there was something more for her. Tanya realized that if she really wanted to know more about the Entertainment Industry she would have to move to the epicenter.Los Angeles.

For twenty years Tanya worked her way through the Talent Agency and Management system and has been wildly successful. Along the way, she has earned a reputation as a "straight-shooter" and has accumulated a fiercely loyal clientele following. She has worked with such greats as, Kelsey Grammer, Edward James Olmos, Faye Dunaway, James Coburn and the Coppola Family. Her industry contacts are endless, HBO, Revolution Pictures, ABC, NBC, FOX, TNT, Universal, etc. So is her talent record having booked numerous series regulars, including recurring roles and Pilots for HBO, ABC, NBC, Fox such as Constantine, Sin City Saints, Cedar Cove and NCIS: New Orleans.
Tanya looks forward to having a long, prosperous career with HRi and will always seek out and represent the "hottest" talent in the both the U.S. and her native UK.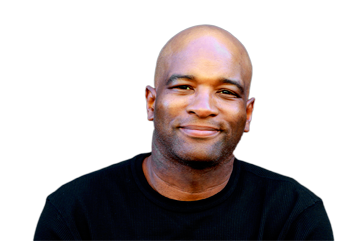 Harold Henderson - Director of Philanthropy
Harold Henderson has enjoyed a long career in television and film and most recently as a social advocate and philanthropist. Mr. Henderson could not wait to get his entertainment career under way and began working in TV/Film production well before he graduated with a B.A. from the Communication Studies Program at UNLV. No matter what News and Sports ENG crew he was a part of; Mr. Henderson always managed to get himself behind the camera. While working with the ENG crew at E! Entertainment (formerly Movietime), he quickly parlayed his position into being a full-time cameraman. For 25 years, Mr. Henderson has happily and successfully remained a Director of Photography at E!

The life of a DP can be hectic and erratic but it's also good practice for raising a family. Becoming a parent had a profound effect on him. While Mr. Henderson has always had a hand in mentoring high school students and helping with community issues, his concern about the health and wellbeing of adults and children kept growing. He decided to take what he was teaching his children onto a bigger platform. His passion has helped him raise money for many health-related organizations by personally participating in outdoor fundraising events. A natural coach, Mr. Henderson is happily a contributor and participant in the California Coast Classic Bike Tour for Arthritis and the Nautica Malibu Triathlon for NBC/Universal. Additionally, Mr. Henderson is currently serving as a committee member for the WHECES Governance at a top ten LAUSD school where he hopes to continue his advocacy for health and wellness awareness for children. As Director of Philanthropy, Mr. Henderson recently incorporated a company fitness program to engage the employees and extended team players into daily practices that aid in better overall health. His goal is to get this company moving and participating in an upcoming event to raise money, awareness and morale. Mr. Henderson will never stop looking for organizations to work with and we are happy to share in his passion for giving.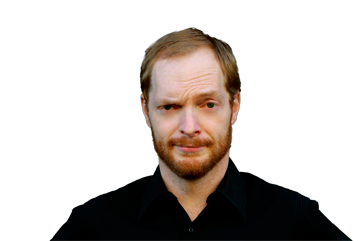 Patrick
Patrick is an actor - but not just that. He is an all around nerd that turned a hobby of tinkering with computers into a profession, and today he has a job of making sure that all the machines at HRi are up and running. But if they don't get an email - don't blame him. He has been acting since 2001 and was been represented by HRi since 2006. Patrick is a bigger lover for classic films and spy thrillers, but also lured by movies with a lot of explosions and giant robots. Besides acting he is fantasizing about being a race car driver or a host on the British version of TopGear. He was born in Brazil, has a German dad, is dual citizen and resident alien of the US - but as he would say: "I pay maxes, so don't worry". Through HRi he has booked over a dozen national commercials and a few TV shows, so HRi are keeping him around - not just for his computer skills.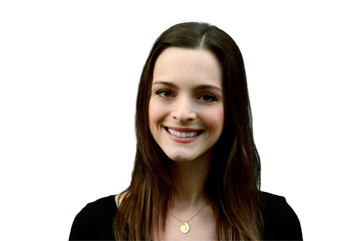 Samantha Garen
Born and raised in the City of Angels, Samantha grew up in what is known as the entertainment capital of the world. Being exposed to the movie industry at a very young age, Samantha found herself influenced by performing arts and developed a loving passion for dance and music, specifically the piano. After high school, Samantha moved up North to the San Francisco Bay Area, where she attended four years of college. In 2012, Samantha graduated from Saint Mary's College of California earning a Bachelor's degree in Communication Studies with an emphasis in Advertising and Media, and a Minor in Performing Arts. Eager to start the next chapter of her life, Samantha, moved back home to Los Angeles, shortly after graduating, in order to follow her dreams and pursue a career in the entertainment industry.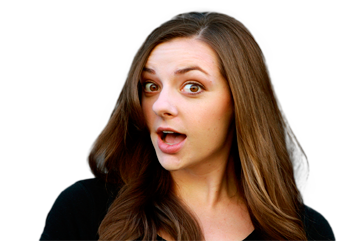 Mary Conklin - Assisant to Director Theatrical
Mary comes to HRi from the east coast, specifically the great state of Georgia. All through her youth she was dedicated to her dreams of being in "the biz" but somehow she ended up with a double major in Philosophy and Religious Studies from Valdosta State University. After college she saved up some money working in Atlanta then packed up the car and drove cross country to start living the life she always dreamed of! Despite her unrelated degrees, Mary quickly found that she and the entertainment industry were a natural pair. It wasn't long before she found her home away from home here at HRi! The agents and clients at HRi are the best people in the world to work with, and being part of the team is a dream come true!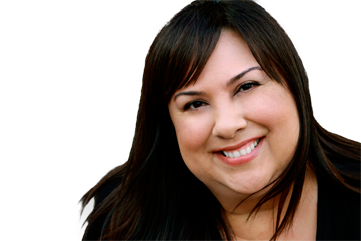 Denni Romo - Director Youth Division
Denni Romo has been a talent agent for 16 years. Being a native Angeleno afforded her the opportunity to obtain a vast and diverse background in the Entertainment Industry early in life. While working as a casting associate she discovered that she had more interest in the "other side". Soon she secured a position as a Talent Agent Assistant and was quickly promoted to Talent Agent in a busy division . Denni continued to grow and pursue opportunities to gain more experience at other Agencies. When L.A. Talent, the sister agency to L.A. Models made her an offer, her life would be forever changed. Denni immediately bonded with co-worker Michelle Henderson. Their similar work ethic and style made for a fun, productive and successful Commercial Department and environment. Years later Denni co-launched HRi with Michelle before taking a planned sabbatical. She has since returned to Henderson Represents Inc. Talent Agency as Director of Youth and enjoys scouting and working with young actors/models and their families. Having attended Performing Arts School from ages 12 to 18, Denni has always felt a kinship with young performers. The transition from working with adults to kids was more than seamless. It simply felt right to her and she recently stated that she never imagined how much joy and fulfillment representing children would bring to her life.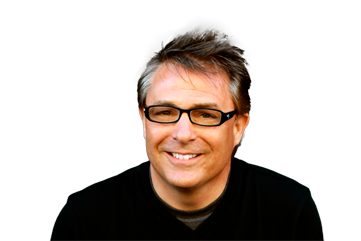 Doug Ingold - Scout Adult/Youth Division
Doug has over 20 years professional experience in the Entertainment Business. First as a young actor and radio personality and later a record label music executive. While in the music business, Doug promoted the careers of numerous multi-platinum bands including The White Stripes, TOOL, Nickelback and Moby. More recently, Doug returned to Radio at the Network level and helped to increase market share through syndication for top talents including Dr. Drew, Adam Carolla, Dr. Oz and Billy Bush. Doug brings a unique perspective for artist development and is primarily focused on helping to grow HRi's Youth Division.

Doug resides in the San Fernando Valley of Los Angeles with his wife Ann and two children.